This company set a new bar for me I have had 3 other big companies come out and clean for me and they did no more than a decent job. Taylor's showed up this morning and from the second they showed up they made me feel comfortable. The end product was 10 times better than the big companies. They have a customer for life with me and all my neighbors. Thank you
I am very impressed with the service.  My roommate had a dog and my carpets smelled like pee.  And the carpets had spots all over.  The carpet looks great, no more spots, and no more smell.  They were very attentive to detail going over all areas and corners to get everything clean. Great Service!
Have used Taylor's to clean both our tile/grout and carpet several times now and every time both have turned out gloriously clean! We have super light tile and grout and Justin is able to get them back to their original color in no time at all. And as for carpets the cleaning is superb as well, with no stains returning at all. Thank you!
I highly recommend this company, they are true professionals. They went above and beyond expectations in every way. Whether is cleaning carpet, cleaning flooring, or carpet install. They have very reasonable prices, they have reliable and fast services. The quality of their products and work are excellent. I'm a repeated customer and I intend to use their services for the future.
Justyn has cleaned carpets for my family the past 6 plus years. He and his son Jaryn have always done A+ quality work. And will always call 1-2 days later to make sure the work they completed was to our satisfaction. Their rates are fair and reasonable. Their customer service is great. I highly recommend Taylor's Carpets!
Had an awesome experience with Taylor's.   They went above and beyond.  Did a great job and i highly recommend them to anyone.  Very professional!
I had Taylor's out yesterday to clean our area rug that we were thinking of getting rid of but they were able to get all the dirt out of it and we will probably get another 3-5 years out of it.  The nice colors are back and it has brightened up the room.  Carlos and his brother or assistant were quick, tidy, and professional, we couldn't be more pleased.  Five star service.
Excellent customer service, they were able to come early which was great because I had a busy day planned. Got right to business and my carpet looks so amazing!! I'm so happy and will be contacting them in the future for more services!
Just hired this company to clean 5 rooms in my Home. They did a fabulous job! Stains cans out and carpet looks new again. They were fast and efficient and I will definitely use them again. It's nice to find a company that is fairly priced and does a great job. I had one area where my dogs frequent and being dirt from outside onto that carpet. It looks like new again! Thank you Carlos and Edwin for your efforts and Justin for his communication and friendly service. Highly recommend this company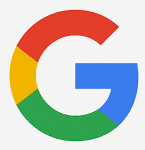 Marva Sharp
When your employees arrived they were very professional, Justin and Eric. I'm sorry, I think that is their names. They came in and we went over what needed to be done. I was quoted a price that I agree to. The work was done very well to our satisfaction. Our pipes broke, we had a lot of water stains. Our carpet was deep cleaned. My carpet looks really Great! They worked well together as a team. Did the job quickly and quietly. Did not leave a mess. I would recommend them to my family and friends.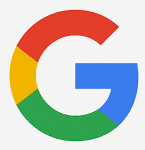 Gary Barner
There's a few areas that I found this morning that I'm gonna have another company command clean these areas The young men that came to my house were outstanding young men I would have been back in a heartbeat there was just some areas that I wasn't satisfied with the outcome had nothing to do with your guys they worked very hard very professional very careful with taking care of my home just a couple of areas that clean up very well, thank you God bless you ???? all.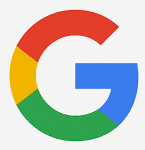 cynthia beck
Took my call on a Saturday when sell the others were going to voicemail. He immediately scheduled an appointment. He called me numerous times to keep me informed of his arrival. The carpets look great and I really appreciated his level of communication as I had to leave work to meet him there.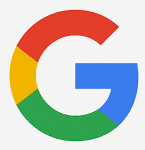 Gil Nelsen
Carlos and Edwin did a great job to clean tile we have in several rooms! Very professional ! Very efficient! We plan to have Taylor's back to clean our carpets after we finish our remodel. A pleasure to do business with this company! Mahalo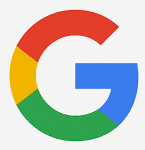 cindy robinson gantt
Taylor's carpet service did an awesome job! We had a flood and our carpets were a mess. Taylor's Carpet service came out right away and had our carpets looking brand new again. They were on time, friendly and professional. Definitely will be calling them back in the future!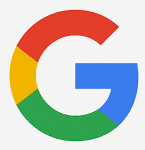 Addie Jameson
I was very happy with Justin and his son. They got to work immediately moving my furniture so they could stretch my carpet. They did a great job my carpet looks great like new. I would highly recommend this company.
I will have them back to shampoo my carpets.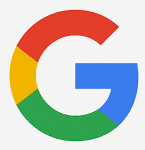 Nurse Enge
My phone call was returned in a timely manner, I paid the price I was quoted, and the young men who came out to perform the carpet cleaning service were able to arrive sooner than the originally scheduled time (which was a plus for me). Not only did they do an AWESOME job, but it seems like they were in & out in no time. I absolutely recommend Taylor's Carpet Services and I will definitely keep them in mind for future needs!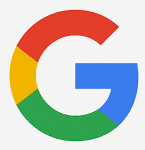 Patricia Turner
Justyn and Jarren came on time and we're super polite and professional and experienced! We appreciate the thorough job and great service! We definitely will call on them again to clean our carpets! We will recommend Taylor's Carpet Service to our family and friends!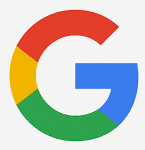 DavId Sewell
Honestly it was such an easy experience. I have cats and they made sure that they didn't get out even when they had the hose going outside to the van. Also the carpet was heavily soiled and they got literally everything out of it and my area rug in about two hours. Smells great in my house and I will be using them from now on!
I greatly appreciated their prompt response to a same-day service and detail to performing an amazing job.
I have been using Taylor carpet for years they are professional great prices and overall awesome job. My parents even use them. I would recommend them to friends and family
Very professional, good quality work !!
My bathroom flooded and soaked my bedrooms they were booked solid. when I told them what happened they squeezed me in and came right away. They were very professional and the price was great highly recommend